Cosmetics Analysis
---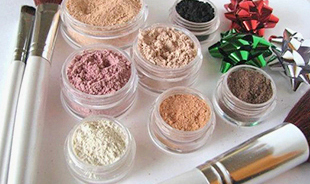 Generally about cosmetics
In our daily lives, everyone uses a certain number of cosmetic products, whether we just want to wash and brush our teeth or we we have gone a step further and want to additionally beautify ourselves. We uses various products, from well-known cosmetic companies or cosmetics of domestic production.
We can often come across cosmetic products that beauty salons or various wellness centers prepare themselves. These products are also subject to controls, regarding both the method of preparation and the conditions in which they are prepared.
Types of cosmetic products
Cosmetic products include: creams, emulsions, lotions, gels and skin oils, face masks, colored bases (liquids, pastes, powders), make-up powders, after-bath powders, hygienic powders, toilet soaps, deodorant soaps, perfumes, eau de toilette and colognes, bath and shower products (salts, foams, oils, gels), depilatories, deodorants and antiperspirants, hair dyes, curling irons, hair straighteners and fixatives, hair conditioners, products for washing hair (lotions, dry shampoos, shampoos), conditioners (lotions, creams, oils), hair styling products (lotions, varnishes), shaving products (creams, foams, lotions), make-up and make-up removal products , products for application on the lips, products for the care of teeth and oral cavity, products for the care and coloring of nails, products for external intimate hygiene, sunscreen products, self-tanning products, whitening products and anti-wrinkle products.
Regarding control of cosmetic products, Regulation EC no. 1223/2009 of November 30th 2009 on cosmetic products has been in use in the Republic of Croatia since 11.07.2013.
A cosmetic product available on the market must be safe for human health when used under normal or reasonably foreseeable conditions of use.
In order to prove that the cosmetic product meets the prescribed conditions, before placing the product on the market, the cosmetic product must be subjected to a safety assessment on the basis of appropriate data, on the basis of which it is necessary to compile a cosmetic product safety report.
Testing the correctness and stability of cosmetic products
In accordance with the requirements of quality production and consumer safety, Laws and Regulations governing this area have been adopted. Starting from the production, import, distribution or application of cosmetic products, it is necessary to take care of their hygiene and safety.
Labosan staff have been devoted to the control and analysis of cosmetic products for more than 15 years. For many years, we have provided support in the production of "ROSAL" cosmetic line as well as the control of cosmetics line "Afrodita" when entering the Croatian market.
Our services relate to:
preparation of complete GMP documentation in accordance with HRN EN ISO 22716 - Guidelines for good hygienic practice
development of PIF (Product Information File) - complete documentation for placing products on the market, whether it is import or production
issuing a report on the safety of the cosmetic product in accordance with Regulation EC 1223/2009 on cosmetic products
analysis of cosmetic products in accordance with the latest standards according to the recommendations of the European Association of Cosmetics and Perfumes - COLIPA
microbiological analyzes
physico-chemical analyzes
testing of microbiological and physico-chemical stability of the product
sensitivity test - PATCH test
preparation of specifications and declarations
registration in CPNP (Cosmetic products notification portal) - portal of cosmetic products
education and assistance
Cosmetic product safety report
The report consists of data obtained from the manufacturer and data obtained by conducting physico-chemical and microbiological tests on the stability of the cosmetic product.
The report contains the following information:
Product data - quantitative and qualitative composition of a cosmetic product
Data on packaging material, impurities and trace elements
Physico-chemical properties and stability of the cosmetic product
Microbiological quality
Usual and reasonably foreseeable conditions of use
Exposure to a cosmetic product
Exposure to substances
Toxicological profile of the substance
Side effects and serious side effects
Cosmetic product information for declaration
Cosmetic product stability test report
Product stability is determined using physico-chemical and microbiological parameters prescribed by ISO / TR 18811 - Guidelines on the stability testing of cosmetic products.
The report contains the following information:
Information on the cosmetic product being tested
Results of microbiological analysis of cosmetic product
Results of the microbiological Challenge test of the cosmetic product
Physico-chemical properties of the cosmetic product
Results of physico-chemical tests of a cosmetic product
Interpretation of the stated test results
Conclusion on the stability of the cosmetic product
Patch test
Closed epicutaneous - Patch test is a type of test that assesses possible irritating or allergic properties of a cosmetic product, if the product is used on a healthy adult according to the manufacturer's instructions.
The study is performed by applying an epicutal test to a group of 15 healthy volunteers, and the reading of the results is performed after 48 and 72 hours.
The Patch Test Report contains the following information:
Information on the cosmetic product being tested
Selection of test subjects - volunteers
Results of the conducted Patch test
Conclusion
Methods
HRN EN ISO 11930 Assessment of antimicrobial protection of cosmetic products
HRN EN ISO 17516 Cosmetics - Microbiological criteria
HRN EN ISO 21149 Cosmetics - Determination and detection of aerobic mesophilic bacteria
HRN EN ISO 16212 Cosmetics - Determination of yeasts and molds
HRN EN ISO 21150 Cosmetics - Detection of Escherichia coli
HRN EN ISO 22718 Cosmetics - Detection of Staphylococcus aureus
HRN EN ISO 22717 Cosmetics - Detection of Pseudomonas aeruginosa
HRN EN ISO 18416 Cosmetic - Demonstration of Candida albicans yeast
ISO / TR 18811 Guidelines on the stability testing of cosmetic products
RU-K-7.2.01-38 Cosmetics - Determination of pH value
RU-K-7.2.01-39 Cosmetics - Determination of viscosity
RU-K-7.2.01-40 Cosmetics - Determination of density
RU-M-7.2-01-42 Cosmetics - Patch test